We build several different styles of cabinets. The most important difference is the look in the face of the cabinetry. This is a personal preference or to match the a specific design look and feel of your house or office.
OVERLAY FACE FRAME CABINET
The cabinet doors and drawers overlay the face frame yet reveal it. This reveal creates depth and can be 1 ¼", 1″, ¾", ½" and ¼" depending on the desired look. Hinges can be exposed or concealed. This is the most economical cabinet construction type.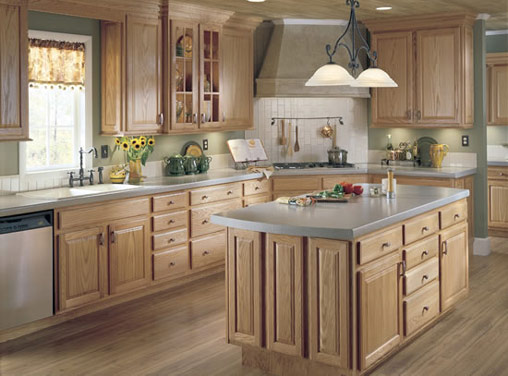 EUROPEAN STYLE CABINET (FULL OVERLAY)
In European style cabinetry, full overlay construction; the doors and drawers completely cover the cabinet box. This style maximizes interior space and has clean contemporary lines, unobstructed by hinges, which are concealed. Though the look is contemporary, a traditional door panel may be used. European style cabinetry is a medium price construction option.
FLUSH INSET CABINET
In this style the doors and drawer faces are flush with the face frame, and do not sit on top of the face frame as is the case with a overlay face frame cabinet. Flush inset cabinets use either exposed or concealed hinges. The look is clean and elegant and is our most expensive style. The additional cost is primarily due to the care necessary in fitting the doors into the frames.